Fishing and Hunting Trips at Medicine Stone Resort, Ontario
Our resort in the Red Lake Region of Northwestern Ontario hosts remote fly-in fishing and drive-in fishing.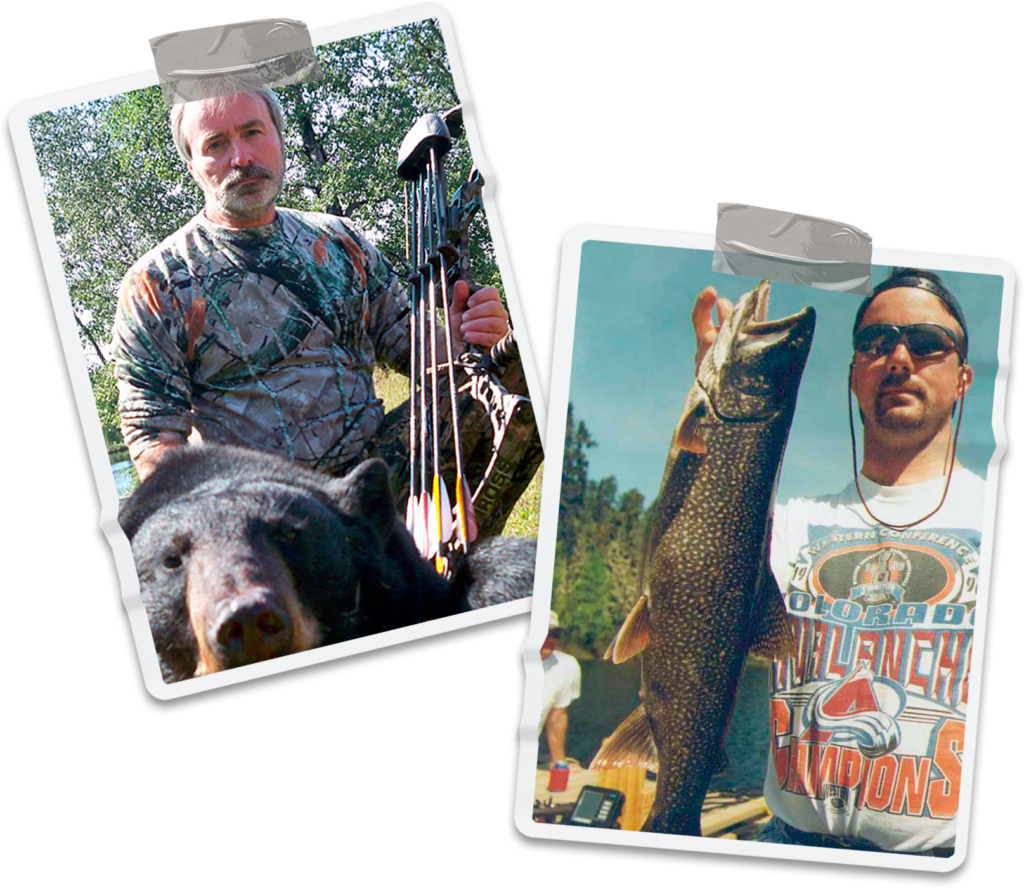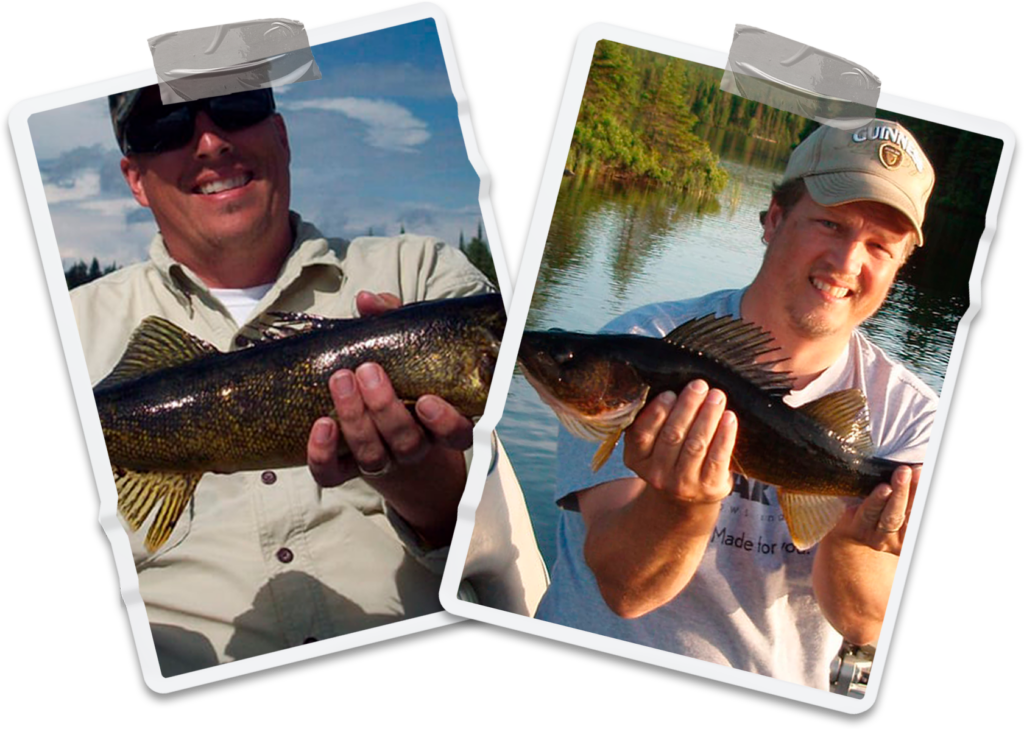 Unforgettable Fly-In and Drive-In Fishing
Medicine Stone Resort and Outposts offers quality secluded drive-in and remote fly-in fishing opportunities for trophy Walleye, Northern Pike, Lake Trout, and Blue Walleye. Where else can you have an entire lake all to yourself? We also have a secret trophy Muskie lake and drive-to Smallmouth Bass lakes.
The drive-in resort will appeal to those looking for convenient access while the fly-in outpost will appeal to those looking for complete isolation and solitude. Trophy Walleye, Northern Pike and Lake Trout fishing opportunities are equal, regardless of whether guests choose the drive-in resort or fly-in outpost locations. Our fly-in fishing outpost camps are located on Hyvee Lake and Kitty Hawk Lake.
We are one of the few resorts that provide remote and secluded bear hunting in Canada. Our hunts take place each year in the spring and in the fall. Spring hunts have proven to be exceptionally rewarding and exciting!
Spring and fall Black Bear hunting trips are staged from the main drive-in resort. Hunters have the opportunity of seeing black bear in excess of 500 lbs. Our Black Bear range in colour from light brown to jet black. Our Black Bear hunting management unit is huge, covering an area that is almost half the size of Rhode Island. The 3rd largest Black Bear in North America was taken from the Red Lake area (over 750lbs). Black Bear hunting at its best.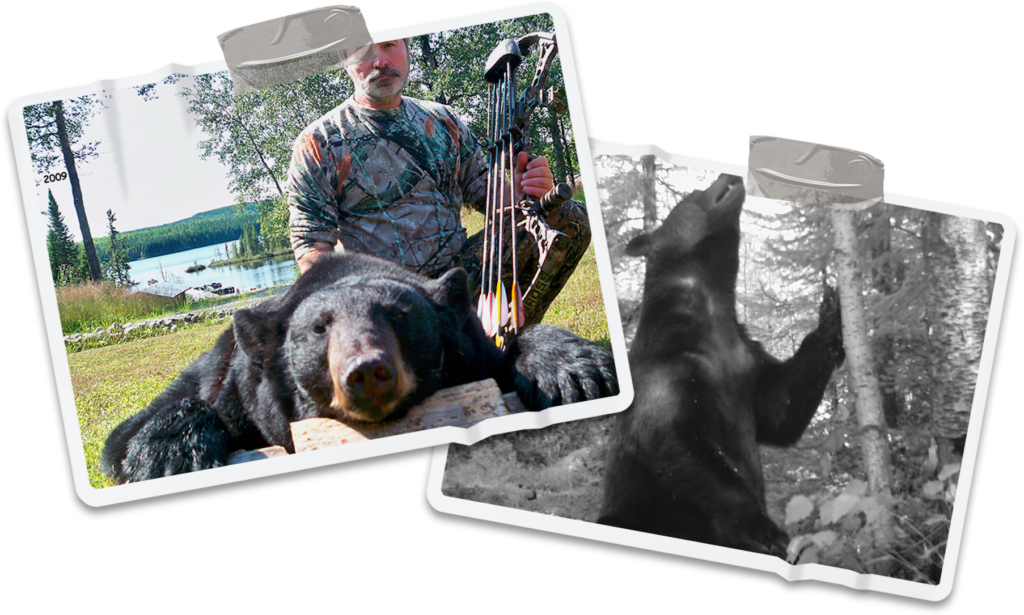 About Medicine Stone
The Medicine Stone Basin is one of the most rugged and beautiful areas of Northwestern Ontario. The lakes themselves contain a wide variety of structures and depths (up to 120 ft), guaranteeing consistent fishing action year-round. The cool spring fed waters are rich in oxygen, keeping the Walleye and Lake Trout active even in July and August, while the shallow bays and reefs harbour trophy Northern Pike.
Upper and Lower Medicine Stone Lake derive their names from a unique rock formation believed by the local natives to have unique healing powers. Guests agree that the twin lakes have mystical powers, leaving their visitors enchanted and in awe.
The province of Ontario contains over 61,000 sq. miles of freshwater lakes and rivers. That's enough water to completely cover the state of Illinois. You will find no shortage of lakes to fish, nor will you need to rub elbows or shoulders with other anglers. Our outpost cabins stand alone, so you will have the entire lake all to yourself.
Book Your 2023 Fishing & Hunting Trip Now!
We can accommodate singles, families, or groups with up to 10 people in one cabin.